"My hypocrisy only goes so far"
I'm your huckleberry...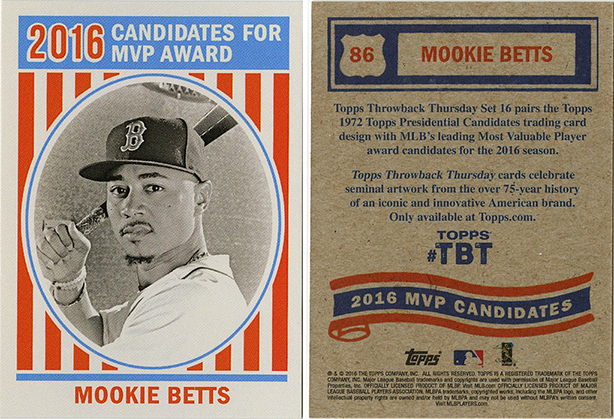 I've been on a bit of a Mookie Betts kick lately. Awesome player, seemingly genuine human being, and cornerstone of the Boston outfield for years to come (especially if contract extension rumors are true). I'm stockpiling as many Mookie cards as I can. I'll never be...
read more